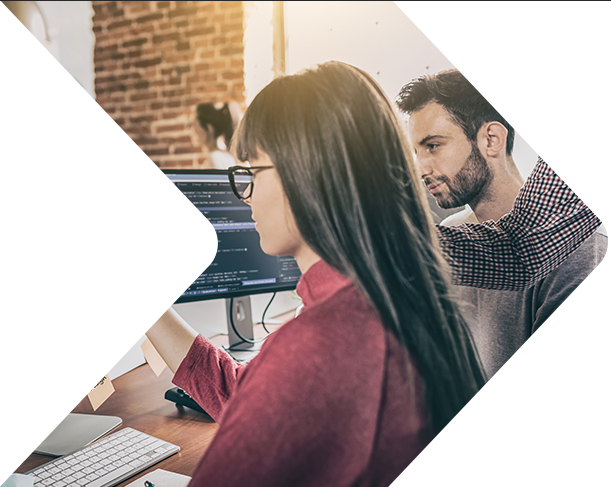 1. SERVICES
By purchasing or using Web Hosting Services and/or Domain Name Registration(s) from GNA Solutions PTY LTD t/a GNA eMarketing('GNA'), you (the 'Customer') agree to the following terms and conditions.
2. YOUR OBLIGATION
2.1 As the purchaser you are responsible in all respects for the content of your website and you undertake that any and each individual Web Page contained in your website does not and will not violate any applicable law.
2.2 You must obtain and be responsible for complying with all necessary permissions, consents, authorizations, and licenses to use and display any and all of the content included on the Web Pages of your website.
2.3 You will ensure that your website does not and will not contain any web page liable to offend, or contain any links to unlawful material.
2.4 You must immediately inform us by e-mail or letter if any of your contact details change.
2.5 You acknowledge that we do not guarantee any response rate, network-based attacks in relation to your hosting service, download time to overall Internet traffic, the size of files being downloaded, the connection speed, denial of service attacks, or hardware and software employed by the end user.
2.6 You will be given a username and/or a password such as C-Panel username and password for the purpose of accessing certain features, or the services or certain features, of your site. You are responsible for all activities conducted under that username or password and you will take all necessary steps to ensure that no one other than you can use that username or password and that the password is kept confidential. If you have any reason to believe that any password assigned to you has become known to or been used by any other person such as internet hackers, you will inform GNA eMarketing immediately.
2.7 You are solely responsible for making back-up copies of your web site and hosting content.
3. OUR OBLIGATION
3.1 The server remains in good and working order.
3.2 The server/hosting service may occasionally have downtime due to necessary maintenance.
3.3 The backup data retained by GNA (if there is any) may not be current.
3.4 GNA is not liable for any loss or damages of data/email(s) that may be caused by server/hosting downtime, internet hacker attacks, or the Customer's action/mistake/negligence.
3.5 We will, as soon as is reasonably practical on or after the commencement date (if applicable), provide you with user identification(s), and password(s) for the web space. We will not accept any liability in respect of any loss incurred as a result of disclosure of your password(s).
3.6 In the event that the server/hosting is at any time unavailable or inaccessible to end users as a result of any problems and maintenance work with the server on which it is stored, we will as soon as reasonably possible minimised and resolve these issues.
3.7 In the event that access to your hosting/website exceeds the permitted bandwidth or storage allocation of the web space (forming part of the website) as provided in the proposal and contract documentation, your hosting account will be under suspension. Additional fees will be applicable in order to increase the bandwidth or web space.
3.8 We may block any access to its hosting servers from any countries or locations other than Australia and New Zealand as necessary for any reasons with its own discretion in order to enhance server security.
4. PRICE LIST CHANGES
4.1 GNA reserves the right to change the pricelist which determines service fees which the Customer is obliged to pay in terms of this Agreement. The total fee must be paid in full each term before the expiry date in order to renew the service. The Customer is required to contact GNA immediately if it does not receive any invoices for its required service fee before the expiry date in order to proceed the payment before the expiry date.
4.2 No refund will be offered if you change your mind.
4.3 The term for shared hosting service is 1 year. The term for ".com.au" domain registration/renewal is 2 years. The term for ".com" domain registration/renewal is 1 year.
5. SUSPENTION
5.1 If a valid payment of service fee is not paid before the expiry date, your hosting service will be suspended, and all data stored in your hosting service such as Website and email will be removed.
5.2 GNA may monitor your account and the conduct of your account (though GNA has no responsibility to do so) to determine whether you and all Users are complying with this agreement. We reserve the right to suspend your account, or terminate your account with immediate effect without notice, if:
5.2.1 The Customer's usage of disk space or traffic bandwidth exceeds the limit of disk space or traffic bandwidth agreed
5.2.2 GNA suspects that use of any services, including hosting, server, and domain registration provided by GNA, may be in breach of any law; or
5.2.3 GNA suspect that you or your related user(s) has committed a breach of this agreement; or
5.2.4 GNA suspects that your use of any services including server, hosting, and domain registration provided by GNA may compromise or have an adverse effect on our systems or networks, or the Service Provider's systems or networks,
GNA or its service provider may suspend or terminates your account.
5.3 If we believe that your use of any services including server, hosting, and domain registration provided by GNA may be in breach of any law, then we may notify the relevant authorities, and provide them with relevant information as appears appropriate in the circumstances.
6. ACCOUNT CLOSURE
6.1 There will be no fees for closing your account with us. However, fees apply when we provide you with a backup of your data stored in your hosting e.g. website, database, emails under your request. The backup is a cPanel backup.
6.2 If you want to cancel any services including server, hosting, and domain registration provided by GNA, you are required to provide written notification to us via email only.